TEFL Thailand, TESOL Thailand, TEFL Jobs, ESL Jobs Thailand, TEFL Courses, TEFL Certificate, TESOL Course, Teaching English, Teach English Thailand, STP
Toll Free (USA):

1-866-999-8308

Toll Free(UK):

0-808-189-1203 /

(Thailand)

: +66-21055721
Why ATI
: This is a custom page description. You can delete this block if you want.
Why TEFL Certification Course from American TESOL Institute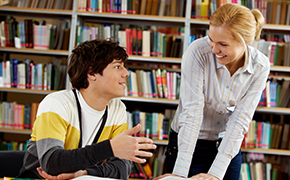 Any TESOL, TEFL, TESL course is identified by its quality, dynamism and marketability. The course/s chosen should be able to drive the candidate towards a lucrative career strongly based on sound learning, pronounced concepts and productive skills. Therefore, it is immensely important for the candidate to commit to the best option. And the appropriateness of a TESOL/TEFL course is determined by certain inherent features like –



The vintage of the course
The potential of the course to provide placement to its graduates in the teaching industry
The standard and practical relevance of the curriculum
Whether the course is designed adequately to cater to all age groups
Whether the course will be enough value for money
The American TESOL Institute is able to provide an affirmative answer to all these questions, conforming to the best standard of learning.
American TESOL Institute (ATI) is an internationally recognized teacher training organization with educational quality control mechanisms that ensures the highest standard of trained English teachers are. The institute has been training students to teach English overseas since 2002.
ATI offers TESOL courses to suit every individual's learning needs and objectives. The variety in programs is perhaps one of the best in this field.
The ATI courses are interactive and involve students in a broad range of practical activities. Trainees quickly improve their teaching skills and build confidence to face a class in a friendly and supportive atmosphere. The training helps the students build a solid language teaching foundation.
The online students have access to an interactive chat room teaching environment, where they can post messages to their fellow students, and talk with instructors, while asking questions in real time. They also are able to review assignments online.
Upon successful completion and graduation from American TESOL Institute, we take privilege to assist our trainee teachers in obtaining a teaching job. Our resources and guidance can place you in Korea, Japan, China, Taiwan, Thailand, Europe, Latin America, or anywhere else in the world where ESL positions are available. You can apply for a volunteer teaching job at schools or private organizations, or paid internships as well.
American TESOL Institute presents a whole range of in Class and Online TESOL Programs that are designed to teach all age groups – from young learners to adult business professionals; thus broadening the horizon of application and work. The training helps the students to build a solid language teaching foundation.
By the virtue of its presence across the entire Northern stretch of America as well as in India and Thailand, ATI allures all those travel freaks who love to combine their leisure and learning, pleasure and profession.
Useful Links
Testimonials
I loved the experience in both learning how to teach and meeting new people from around the world. Would loved a pool or better facilities.
ZACH ENNIS, Australia