Important Dates for TEFL Courses Thailand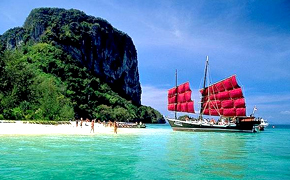 3weeks TEFL course Dates – Bangkok
4th Feb - 22nd Feb 2019
8th Apr - 26th Apr 2019
10th Jun - 28th Jun 2019
12th Aug - 30th Aug 2019
7th Oct - 25th Oct 2019
25th Nov - 13th Dec 2019
Course Fee: 1100 USD.
Accommodation Availability
The candidates during the TEFL Course in Bangkok are offered two types of accommodation, Single and Twin Sharing, in one of the posh and reputed hotels. Twin sharing accommodation is available from 350 USD and single room from 500 USD. The accommodation is available from 2 pm one day before the course starts, and the same needs to be released the next day by 12 noon after the course ends.
Placement
The candidates are provided with 100% placement support after successful completion of the course. They are provided placement support through partner portals and can learn about job vacancies from Facebook page ACT Network. There is no dearth of ESL jobs across the globe and candidates can choose from diverse ESL job openings which can be a ticket to an international career.