Why TEFL Certification Course from Asian College of Teachers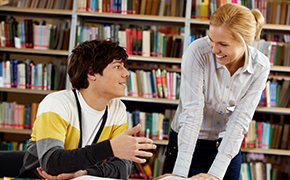 Asian College of Teachers is a brand name associated with teachers training around the world. ACT is a pioneer in TESOL and TEFL training with a specialty of training teachers for Young Learners. The demands of Young Learners English teachers are particularly high in most parts of the world. The teachers who specialize in teaching small children second language English are hired in both English Speaking countries and non – English speaking countries.
The quality of TESOL or TEFL course of Asian College of Teachers is determined by its marketability and dynamism. The certificate given to the successful candidates at the end of the course is accepted around the world. The certificate awarded to the trainee gives a significant boost to its credibility.
Another factor, which has significantly enhanced the credibility of Young Learners course by Asian College of Teachers, is its popularity. So far, ACT has churned out many successful ESL teachers who have been working in various institutes around the world. ACT also provides adequate assistance to the teachers who graduate from us.
The eligible teachers are also given guaranteed placement.
Asian College of Teachers is accredited by various institutes around the world. Apart from the accreditation agencies ACT works hand in hand with various placement agents. The in –class courses are offered in countries like Thailand, India, Spain, UK, USA, France and Brazil. The Young Learners TESOL course of Asian College of Teachers grooms teachers for teaching pre and primary teachers with special training on teaching second language English. The teachers will also be taught the basics about teaching very young children. Although stress is given on language teaching, the teachers are equipped with necessary skills to train all subjects.
Asian College of Teachers has been training teachers who aspires to teach Young Learners for a long time now. There are both successful online and in-class TEFL courses organized by Asian College of Teachers. In the onsite course, the teachers are exposed to teaching practice in real classrooms. This enhances the confidence of the teachers as well as gives them the necessary teaching experience.
Asian College of Teachers Young Learners TEFL certificate gives the teachers a chance to travel across the world and teach young kids all over the world. It is perfect for teachers who are passionate about teaching young kids and at the same time traveling to exotic locations.
Asian College of Teachers' Indian operations need a special mention here. Apart from the various on-site and online TEFL and TESOL courses, ACT has also introduced many other variants of teacher training courses to meet various teacher training requirements. Its nursery teacher training course, Montessori teacher training course, early childhood care and education course have been especially successful. These courses are a minimum requirement for anyone interested in teaching young children. ACT's Pre & Primary teachers training course with special emphasis on teaching English as a second language has been very popular and is an apt choice for teachers wishing to teach at pre-primary and primary school levels.
Asian College of Teachers offers both online and onsite courses. The presence of videos and assistance from the online tutors render the same level of seriousness to the online courses as their onsite counterparts and moreover, the absence of the word 'online' or 'distance' on the certification helps it to be as valuable as the certification earned in the onsite course. Hence, ACT has opened many windows of opportunities for aspiring teaching professionals wishing to pursue teacher training courses from the comfort of their homes and at their own convenience.
ACT is proud to be associated with various world renowned educational institutions. Check out more on this...